---
SERGEANT BLUFF PARKS AND REC
VOLLEYBALL TOURNAMENT
SEPTEMBER 23, 2017
$70.00/TEAM
4TH-8TH GRADES

Deadline is September 15, 2017- or full
A team or person may only play in one division
6 courts
Coaches will receive game times 4-5 days prior
Limited to 10 teams/division
All teams are guaranteed 4 games
Teams & players will be required to ref and score keep (must provide your own whistles)
No Gate will be charged
Concessions available

---
Westside Connection Volleyball Tournament
Grades 5th-8th
October 7th (games possible on Oct 6th)
All games are at West Middle School -Sioux City
3 game guarantee/$80 Per Team
Teams & Players will be required to ref & score keep. ( must provide your own whistle)
Limited to 8 teams per grade
Registration deadline is September 29th
Concessions available.
Contact Marguerite Cortez (712) 212-0846

---
JH Volleyball Tournament
Saturday October 14/ Lake Park, IA
7th Grade beginning at 8 AM
8th Grade to follow around 1 PM
$75 per team
Max of 8 teams per division
Registration Form can be found at:
http://www.harris-lp.k12.ia.us/athletics/booster-club

---
Swing into Fall Volleyball Tournament
Saturday, Oct. 14th
Grades: 6, 7, 8
Location: North Middle School, Sioux City
$80 per team
For more information email Brian Drent at briandrent8@gmail.com.

---
Estherville 7th and 8th Grade Volleyball Tournament
Saturday, October 21st
Contact:
nathan.kral@elc-csd.org
$75 per team.
6th Grade teams are welcome to play in the 7th grade division.
---
Emmetsburg Volleyball Tournament
October 21, 2017
Division for 6th, 7th, and 8th grades
Format: Round-Robin: Maximum of 4 teams per division
• All matches are rally scoring; 2 games to 21
• Teams will provide line judges
• Volleyballs, referees, score keepers and line up sheets are provided
Entry Fee: $80: The first 4 teams in each grade level who send in their registration form and check will be accepted.
Medals with ribbons awarded to the winning team members
Contact: jschany@e-hawks.org

---
2017 BLACKHAWK ATTACK
6 th Grade - ONLY
VOLLEYBALL TOURNAMENT
Hinton Elementary School
315 West Grand St
Hinton, IA
Contact: crystaljauer62@gmail.com

TOURNAMENT DETAILS:
- 10 team limit
- $80.00 per team
- Tournament format to start with a round robin (2 pools of 5) to determine placement for bracket play, which will be single elimination format
- Games begin at 8:00am
- Coaches, players and parents will be required to keep score and ref
- Deadline to register is October 23rd, 2017
- Tournament schedules will be emailed out 5 days prior to tournament date
- Full concessions will be available (NO COOLERS ALLOWED)
- Medals awarded to tournament champions

---
Prairie Lakes Wellness Center and Optimist Int. Volleyball Tournament
Friday night and Saturday November 3rd and 4th./ Watertown SD
7th, 8th, 9th grade school teams or traveling teams
Teams are guarantee a minimum of 5 matches.
Contact: John Small or Dave Greenman at 605-882-6250 or jsmall@watertownsd.us

Powered by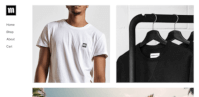 Create your own unique website with customizable templates.